Sharon Collier, Director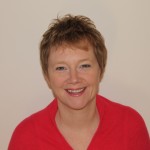 When Sharon left her role as Head of People Development for a large retailer in 2009, her goal was to spend less time in meetings and more time doing what she loved most – developing people.
Founding and developing Collier Consultancy has allowed her to put her 28 years of business experience to good use, working with clients such as the   National Trust, RAF, Buckinghamshire County Council, Thorntons Chocolates, Ascent Flight Training and Bath Spa University, where she is a visiting lecturer.
Sharon is an NLP Master Practitioner, MBTI practitioner (Step I and II), Firo-B practitioner and is now           accredited as a Good Boss Practitioner. She holds a Post-Graduate Certificate in Coaching and Behavioural Change from Henley Business School (Reading University) and is a member of the International Coach       Federation.
Sharon is passionate about developing people (herself included) and in exceeding her client's expectations. She is always on the lookout for the latest thinking in areas such as neuroscience and NLP (Neuro Linguistic Programming).